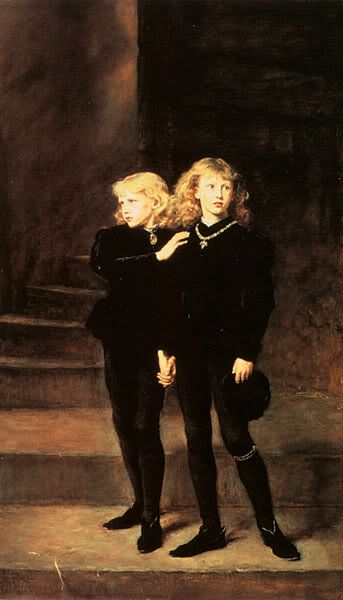 Brigham Young University Museum of Art is currently hosting an exhibit of Victorian-era artworks from the Royal Holloway collection entitled Paintings from the Reign of Victoria: The Royal Holloway Collection, London . Pre-Raphaelite John Everett Millais' 1878 painting The Two Princes Edward and Richard in the Tower, 1483 (shown above) is among the works on display.

The exhibition will run from August 14-October 24, 2009, and is a must see for anyone in the area. Admission to the exhibit is free of charge. You can even organize a free docent-led tour of the exhibit by calling the Museum Education Department at 801-422-1140. You can also check out Brigham Young University Museum of Art's sepcial Royal Holloway exhibit website for more background information on the event. (It's a great resource, especially if you aren't able to make it to the exhibit).


image courtesy Wikimedia commons.