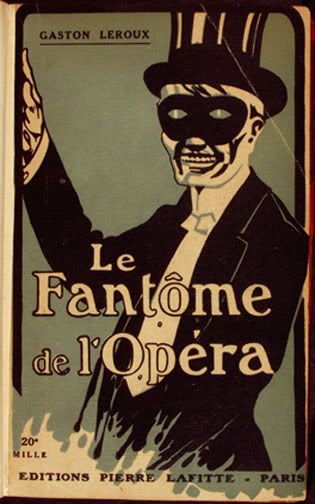 Sir Andrew Lloyd Webber has been busy working away at a sequel to his 1986 hit, The Phantom of the Opera. The sequel, entitled Love Never Dies, will premiere in London this fall and is slated for production in Toronto and Tokyo shortly thereafter.

Love Never Dies is set in Coney Island (of all places), and features an older Christine, her husband Raoul and son Gustav. Christine agrees to a "one night only" performance and everything goes terribly wrong...

I fell in love with Phantom of the Opera when I was fifteen. I heard the soundtrack to the musical at my friend Alisa's house and was entranced. After that I even managed to get my hands on the original book by Gaston Leroux, which I highly recommend, even though it's quite different from the musical. The book has a very recognizable Victorian Gothic quality to it, and reminds me a lot of Bram Stoker's Dracula (the writing style is very similar).

I'm looking forward to the new show, though I have my reservations about the Coney Island setting (which will probably be delightfully macabre). The music has already been recorded on a concept album, though no word yet on when the album will actually be available for sale. The word is that it might be released before the premiere, but I rather doubt it.

What do you guys think about a sequel to Phantom of the Opera? Would you be excited to see it? Are you worried that Andrew Lloyd Webber will damage the legacy of Phantom of the Opera with a sub-par sequel? Please weigh in.

You can read more about Webber's upcoming production on broadway.com.



Image courtesy Wikimedia.