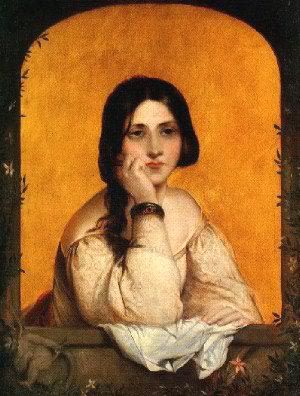 A new exhibition featuring the works of English Romantic painter Theodor von Holst will be on display until December 11, 2010 at the Holst Birthplace Museum in Cheltenham.
Theodor von Holst is thought to have influenced the Pre-Raphaelites and when you see his paintings, you'll know why. (Theodor von Holst is not that well known, but you probably have heard of his grand nephew, Gustav Holst). Dante Gabriel Rossetti admired Holst's work, and the exhibition will feature a number of Rossetti's works in addition to 50 drawings and paintings by Theodor von Holst.
It looks like it will be a great opportunity to find out more about von Holst, as well as to see some of Rossetti's works up close. If anyone has a chance to go, please let us know how it was!