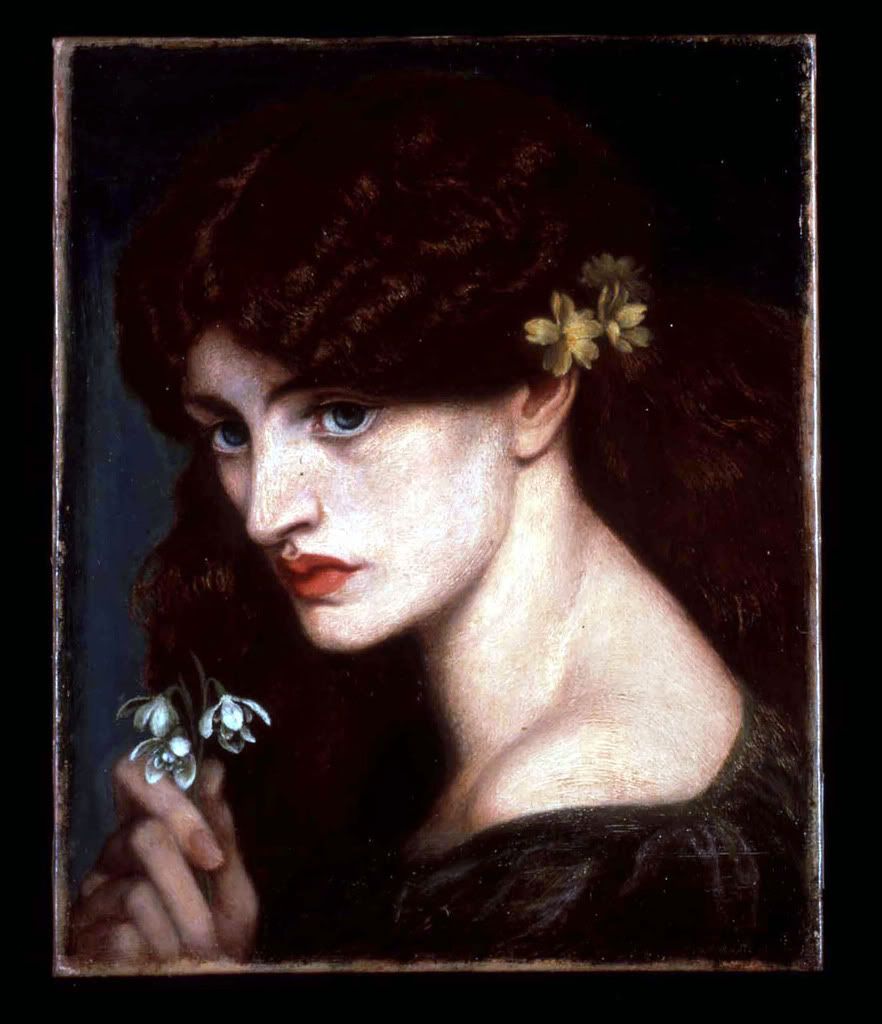 For those of you who can't get enough of the Pre-Raphaelites, the BBC has announced that a new drama is in the works that will focus on the lives and loves of the revolutionary group of English painters.

The miniseries, entitled "Desperate Romantics," will trace the development of the Brotherhood and their unique approach to art. Variously described by its creators as "Entourage with Easels" and "the Boy Band of the 19th century," the story will be looking at the sexier side of the Pre-Raphaelites. I have some deep reservations with the project, as I did with the latest BBC reincarnation of Brideshead Revisited, but I'm reserving judgement for the time being, except to point out that there was much more to the Pre-Raphaelites than "Entourage with Easels!"

Aside from the 1975 small-screen adaptation about the Pre-Raphaelites entitled The Brotherhood (starring Ben Kingsley as Rossetti), there really haven't been any films about the Pre-Raphaelites, probably because the art of the Pre-Raphaelites was very unpopular after World War II. Nevertheless, in reading about the lives of the Pre-Raphaelites, there's so much fodder for screenwriters that rather I'm shocked we haven't seen more film adaptations of their story.

The script for the BBC miniseries is written by Peter Bowker, whose credits include Blackpool and Shakespeare Re-Told. He's also penned the script for a new ITV production of Wuthering Heights, due out in the fall of this year.

Filming for the series "Desperate Romantics" is set to begin in 2009. Look for more information to follow!


Thanks to Stephanie Pina, at Pre-Raphaelite Sisterhood, for bringing this story to my attention!