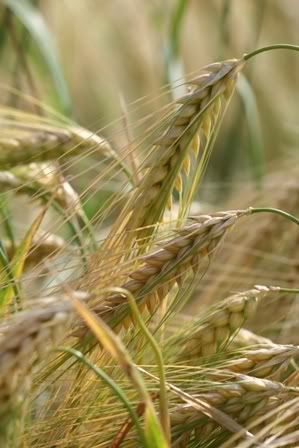 It's certainly getting cold these days! I woke up this morning and just HAD to have porridge. Nothing warms the soul quite like a nice bowl of hot porridge!

When I was a kid we had it practically every day for breakfast. I wasn't too fond of it because my mom always put raisins in it. But if you like them, knock yourself out!
I like the following recipe. A friend of mine introduced me to the idea of putting milk in my porridge while cooking it. It makes it sort of like rice pudding, only better!
Oliver Twist would definitely have wanted some more of this!
Anyway, here goes:

The Perfect Porridge

1 c. rolled oats (or steel cut oats, if you have loads of time)
1 c. milk
2 c. water
salt to taste

Top it off with real maple syrup for a real treat!

Enjoy! We had it for breakfast this morning and I had it for lunch as well!