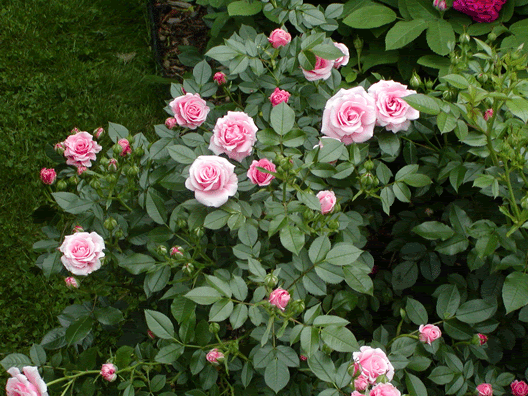 I've been thinking about voluntary simplicity a lot for the past couple of days, except I wasn't aware of an actual movement. It started with a conversation my husband and I had about "affluenza." We both love beautiful things and want a lovely home, but we feel strongly that living in debt is too high a price to pay. We want to be debt-free and feel that this is one of the greatest gifts we can give our kids. After all, money is one of the biggest issues in most marriages, so why live beyond our means when we know it's one of the leading causes of marital strife?

Later, I came across the idea again while doing research for my other blog, Greener Chic. After writing about Tasha Tudor's simple lifestyle, I decided to poke around and see what grassroots movements existed that seemed similar.

After looking around, I found the book Your Money or Your Life . I think I'm going to get the book! The whole idea was reminiscent of William Morris' News from Nowhere, so I did a google search on the Arts and Crafts Movement and voluntary simplicity and came across this post by my friend Paula at The Beautiful Life! Great minds think alike, I guess!

There's nothing new under the sun, and "Voluntary Simplicity" is of course just a new name for a very old idea. Living simply has been advocated by many people throughout history, at least as far back as Jesus Christ himself.

I love Morris' vision of a more simple future, where people embrace a less complex existence:

"There were houses about, some on the road, some amongst the fields with pleasant lanes leading down to them, and each surrounded by a teeming garden. They were all pretty in design, and as solid as might be, but countrified in appearance, like yeomen's dwellings; some of them of red brick like those by the river, but more of timber and plaster, which were by the necessity of their construction so like medieval houses of the same materials that I fairly felt as if I were alive in the fourteenth century; a sensation helped out by the costume of the people that we met or passed, in whose dress there was nothing "modern"."--News from Nowhere

I'm not sure if Morris' vision of the future will ever come to pass, but it would be nice! Especially when I look around my city and see cardboard McMansions going up in droves.