I've been tagged by Tracy at Pink Purl to do an archive meme with links to older posts. She's also given me the "You Make My Day" award, which made me smile.

Here are the instructions:

Link 1 must be about family. Link 2 must be about friends. Link 3 must be about yourself, who you are… what you're all about. Link 4 must be about something you love. Link 5 can be anything you choose.

I think this is a great way to circulate some of the great older posts everyone has written, return to a few great places in our memories and also learn a little something about ourselves and each other that we may not know.

Post your five links and then tag five other people. At least TWO of the people you tag must be newer acquaintances so that you get to know each other better….and don't forget to read the archive posts and leave comments!

It's a nice chance to look through my older posts, though I'm going to have to cheat a bit since most of my posts don't discuss family and friends in any detail.


1. Whenever I go home to visit, I love to go out to eat at the beautiful Indochine restaurant in Tacoma with my mom. I have some great memories of eating great asian fusion cuisine there, but let's face it--their drinks are AMAZING. I am normally a wine person, but their cocktails are gorgeous. It's my girlish side, but it's hard to turn down a "blue mermaid" with a fresh orchid floating on top. My mom and I just love this place. My husband is not as thrilled, since he doesn't like spicy food, but even HE agrees that their cocktails are the best he's ever tasted.

2. The second link is supposed to be about friends. I consider my favourite books friends, so I've chosen a post on Tolkein, C.S. Lewis and William Morris entitled Reading Fantasy for Pleasure.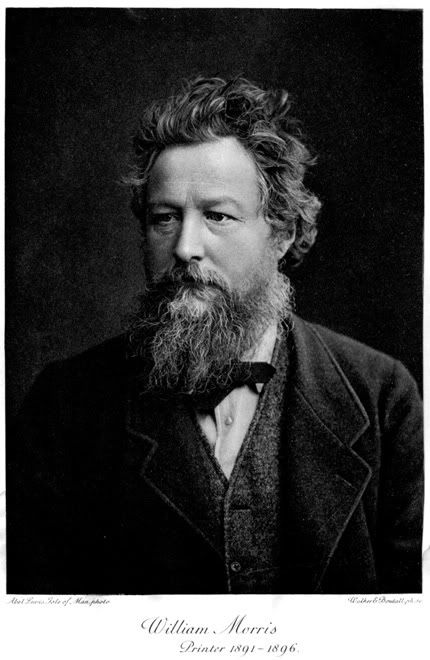 3. I'm passionate about making this world a better and more beautiful place, which is why William Morris and the Pre-Raphaelites have such a lasting appeal for me. Urban sprawl and the gradual death of the true, the good and the beautiful really get to me. I try not to get on a pedestal too often on this blog, but every once and a while my true self comes out! I think this post on William Morris and the Revival of Handicraft is one of those instances that reveals a little more of "what I'm about."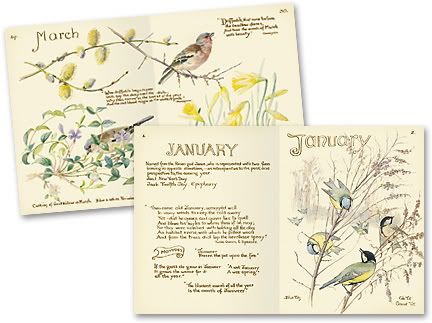 4. I love Keeping a Nature Journal. I've enjoyed sketching the animals and plants that I see when I'm outside since I was a little girl. It never hurts to have some inspiration and I find the Country Diary of an Edwardian Lady inspiring.



5. This is the random post! In January I wrote a post on William Morris and the Design of Red House. I am crazy about brick houses (I don't want to ever live in anything that is not made of brick or stone!). I think homes made of natural materials somehow just "look right" with the landscape. Red House is probably the house that started it all. Designed by Philip Webb, I think it's one of the best examples of Arts and Crafts Architecture. Plus, it was decorated by Morris, Burne-Jones and Dante Gabriel Rossetti! Imagine having so many artist friends to help you decorate your home!

I'm tagging Bebe at Peaches and Dreams, Paula at The Beauty of Life, Vivian at Vivian in Stitches, and my new friends Wanderlust and Pixie Dust, and Grace at The Beautiful Necessity . I look forward to reading your posts!