Well, I'm all done with my thesis and I'm flying to Colombia today! This will be my first time there. I've spent so much time writing and researching Colombia, but I have never been there before, so this is really exciting! I can't wait to visit the beaches and eat all that good Colombian food!

On this trip, my husband and I will be visiting the cities of Santa Marta and Cartagena.

Cartagena was once the most important port in the Caribbean, and it has been regaining it's status since last year, when cruise lines started adding the city to their itinerary's. Also, if you're a history buff you might recall that the famed English privateer Sir Francis Drake ransacked Cartagena in 1586. Drake held the city for over a month and managed to collect a ransom of 110,000 ducats (for more on Drake's Caribbean exploits, see this Library of Congress article). The old part of Cartegena dates back to the early 16th century and hasn't changed all that much since Drake's time! It was named a UNESCO World Heritage site in 1984. I've been looking forward to seeing Cartagena for some time--I can't wait until I can take my own pictures!




Santa Marta is the oldest city in Colombia, and it's where we'll be spending most of our time. Santa Marta was founded in 1525 by Spanish in conquistador Rodrigo de Bastidas (unfortunately, Wikipedia doesn't provide any information about the people who lived in Santa Marta before the Spanish). Santa Marta is one the most popular tourist destinations in Colombia and has great beaches (or so I'm told).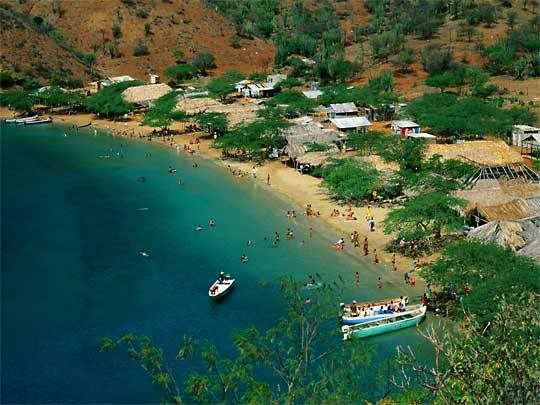 Well, I'll do my best to keep everyone up to date while I'm traveling! I'll be sure to take lots of pictures! (I'll also be doing regular posts).