As I mentioned in my post on Horace Walpole, I have a fascination with scandalous eccentric artistic types. Lord Byron is one of my all time favourites. A brilliantly talented writer, his poetry is lovely and just a wee bit on the wild side. Not surprisingly, Don Juan is definitely my favourite of his poems--I still remember reading the entire thing in one sitting at a coffee shop in Bellingham one afternoon. Don Juan is definitely his greatest work, full of humour, satire, adventure and romance--this is one epic poem that has it all!

In University, I remember one of my English Professors actually refused to read part Don Juan out loud, because he felt it was blasphemous. This probably only made me like Byron (and the story of Don Juan) even more!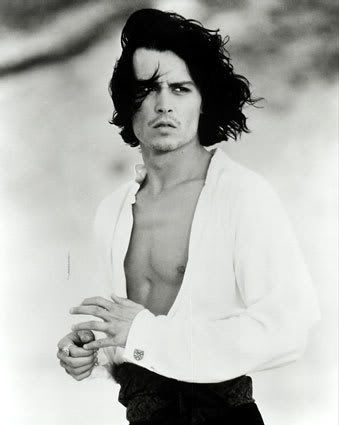 On a different note, I recently discovered the movie Don Juan De Marco (1995), starring Johnny Depp and Marlon Brando. It's a must-see fairy tale for grownups (I even made my husband watch it). It's the story of a soon-to-be retired psychiatrist (Brando) whose last case is a young man who is convinced he is Don Juan (Depp). It's not one the best movie ever, but the interaction between Depp and Brando is definitely worth watching.The film always makes me laugh, but it's also a great story about the importance of keeping romance alive.