For some reason, I consistently get people coming to my blog who are searching for information on Marjolein Bastin. I'm not sure why--I've never actually done a post on her artwork! Maybe search engines read minds--I really do enjoy her artwork, and have since I first saw her greeting cards at Hallmark (I'll even confess that as a kid I owned several of her T-shirts). I fell in love with Edith Holden's Country Diary of a Victorian Lady at about the same time, and Bastin's watercolours have many similar qualities, which is probably why I was so drawn to them.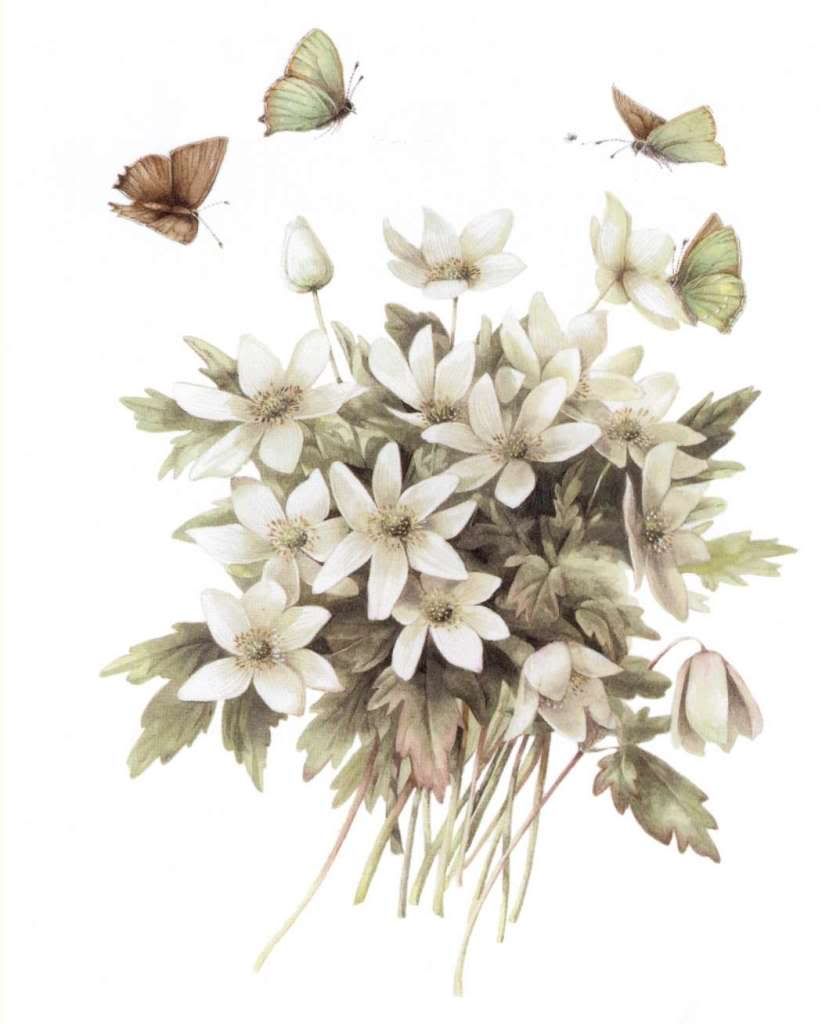 Marjolein Bastin is a very commercial artist, but I really like her work. Her nature drawings and children's books have a charming, sweet quality and reflect an honest appreciation for nature. Bastin is originally from Utrecht, Netherlands and today she and her family split their time between Holland, Missouri (near Hallmark headquarters) and the Cayman Islands. Her "Nature's Sketchbook" line is probably my favourite thing at Hallmark, and is consistently one of their best sellers (hence her vacation home in the Caymans). Her delightfully illustrated children's books about "Vera the Mouse" are just darling.

You can buy Marjolein Bastin's stationary from Amazon, or through her own website, which has great information on the artist and a large selection of her work available for purchase.